Bowling Centres
Park Royal, Acton
All Star Lanes Baysater
Bloomsbury
Elephant & Castle
Finsbury Park
Heathrow (inc Shop)
Queens Ice & Bowl
Streatham
The King's Arms Pub
Other Bear Clubs
Other Bear Venues
Bear Resources
Other Gay Clubs
Bear Businesses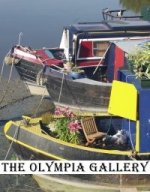 Bowling Centres
London - Central
All Star Lanes, Bayswater - Whiteleys, W2 - near to Bayswater and Queensway tube stations. A premium bowling alley as a part of a theme restaurant.
Bloomsbury Bowling Lanes - Bedford Way, London WC1 - near to Russell Square tube station and convenient on-street parking.
Queens Ice Bowl - Queensway, London W2 - near to Queensway and Bayswater tube stations - surrounded by restaurants from all round the world.
Superbowl, Elephant & Castle - At the top of Elephant & Castle shopping centre. Near the tube with direct service to the West End. Shopping centre has its own car park and all roads in South London converge on Elephant & Castle.
London - West
Airport Bowl - Near Heathrow Airport - not great for the tube, but excellent road connections and has its own car park. Also convenient for the airport of course. Has a bowling shop too. If you are bowling with us we can give you a lift there.
Park Royal - Acton, London W3 - near to Park Royal tube station and just off the A40 with parking. This one is surrounded by familiar chains (Pizza Hut, Burger King, etc.) and a cinema.
London - North
Finsbury Park - 10 Stroud Green Road, Finsbury Park, London N4 2DF - Tel: 020 8800 1950. Right next to Finsbury Park station. £1 for admission to building then £8 for two games with shoes.
London - South East
Bermondsey - Details to be added.
Lewisham - Details to be added.
London - South West
Streatham Hill - On the A23 and near Streatham Hill station.
Kingston - Details to be added.
Tolworth - Details to be added.