Other Bear Clubs
Other Bear Venues
Bear Resources
Other Gay Clubs
Bear Businesses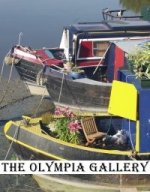 Questions & Answers
How Much Will Bowling Cost?
A rough guide would be £10.00 per person for two games including shoes. Prices vary so call the bowling alley you are thinking of going to and ask them. Some of the venue pages on this website give a price, but check with the bowling alley in case we are out of date.
How Many Per Lane? I'm planning my own bowling trip, how many players can play in one lane, how many lanes will I need?
This will vary from place to place and might be as much as 8 per lane. However, this will be very slow and could be boring . If you have more than six people I would recommend using two lanes - four or five would be the optimum number per lane to keep things moving and interesting.
How long does it take?
How long a session takes depends on how many bowlers are in each lane. A rough guide is 10 minutes per person per game. So a group of 5 playing two games would be very roughly 100 minutes = 1 hour 40 mins.
Do you take it seriously?
Yes and no. We don't take it too seriously, we have complete beginners as well as those who have been bowling for a while. Bowling Bears is not competitive. The main objective is to have fun playing.
Will I enjoy it?
Bowling has a very wide appeal and is enjoyed by all sorts of people, of all ages, of all ranges of ability. You owe it to yourself to give it a try. If you don't enjoy it you will have only invested a couple of hours to find out for sure. If you do enjoy it then you will get many hours of enjoyment for years to come. Anyway it won't eat into your valuable drinking time because you can drink and bowl at the same time (actually we recommend you put the glass or bottle down while you actually throw the ball). Bowling with Bowling Bears will also give you the chance to meet other bears and perhaps make new friends.
Will I need my own ball?
No, you won't - bowling alleys provide a range of 'house balls' so you are unlikely to need your own.
Why might I want my own ball?
You might bowl happily for a long time without wanting to have your own ball. However, if you buy your own ball the finger holes will be drilled to exactly fit your hand and fingers. If your hands are not 'off the peg' hands - perhaps you have broad fingers - you might find your own ball more comfortable. Having your own ball can improve your enjoyment and your game because you are bowling with a ball that fits your hand exactly. Of course, there is a wide range of fancy patterns and pictures available and prices start at around £50.00.
How heavy are the balls?
There is a range of weights available either as house balls or to buy. An adult man would probably be happy with 12 or 14 pounds.
Where can I buy my own ball?
There is a shop at Airport Bowl that sells balls, shoes, etc. Some other bowling alleys have shops too. Airport bowl is easy to get to by road because it is so close to Heathrow. They also have parking on site.
What Should I Wear?
Wear clothes that you feel comfortable in and that you can move around in. Tight, low slung trousers may be problem particularly as you stride forward to throw the ball.
The surface of the bowling lanes are oiled, the balls pick this up and you will get it on your hands. It's very light and doesn't appear to mark clothes, but you might not want to wear your absolute best clothes to bowl.
Some bowling centres don't oil their lanes very often so there won't be much oil at these places. However, if they don't oil the lanes then they may not clean them either and so the balls may pick up dirt which will get on your hands and may mark your clothes.
Remember to wear or bring socks because you will need to wear special shoes that will be provided (unless you have your own bowling shoes).
What about shoes?
You need to wear bowling shoes to bowl and these are normally hired from the bowling alley either for a small fee or included in the price of a game (so make sure you wear socks)! There are two reasons why you need to wear bowling shoes - one is to protect the lane approach from damage and the other is so that you can slide slightly as you throw. You could hurt yourself if you play in street shoes.
Bowling shops also sell a wide range of bowling shoes. Rental shoes are ambidextrous, but If you are buying shoes you need to tell the shop whether you are right or left handed.
Children
Since we are a social group for gay men we do not encourage children to bowl with us. However, children can bowl from an early age and there are various tools to make it easier for them - very lightweight balls with small finger holes, ramps so a ball can be pushed rather than thrown and guides to stop balls sliding into the gutter.
Please keep a careful eye on any children that are with you and make sure they keep well away from the lanes and other players until it is their turn to bowl. They may only be playing with a very lightweight ball and with daddy's help, but the men in the next lane could be throwing 15 pound balls so fast that the pins almost run in fear. A child in the wrong place at the wrong time could be ... well ... killed. I have seen it almost happen.
Accessibility
Bowling is more inclusive than most other sports and people in wheelchairs can bowl with their friends at bowling centres that are accessible to them. Unfortunately, Queens Ice & Bowl is not one of them and is not accessible by wheelchair. Many others are so please call the bowling centre you are planning to go to and check first.
Why are so many of the bowling alleys in the suburbs?
I don't know and it makes it difficult to find one that is well located for everyone. My hunch is that bowling alleys take up a lot of space and space is at a premium in the centre of town.
This is fun why haven't I been before?
You've got us with that one.
Facebook Doesn't Show Many Men Going - Is It Still On?
Yes, definitely!
This is a quirk of social websites - it's a great way to publicise events, but also a great way to look like no one's interested. Bowling Bears is publicised mainly via the e-mail distribution list and additionally on Facebook, Out Everywhere and BearHug. From this it follows that few of the men who come along click into any one of these websites to show they're coming - so it looks like there isn't much interest. Bear in mind also that there are always a few who decide at the last minute.
If bowling is shown on the events calendar on this website or on Facebook it will definitely be on.
If you would like to be reassured - particularly if you are travelling a distance or have something else you would otherwise go to then write and let me know you are coming then I can let you know if something happens.
What is a bear?
Everyone has their own definition, but my definition is that a bear is someone who is gay, but does not conform to the gay stereotype. There are many more bears like this out there than people realise and our mission is to bring them together in a friendly sociable setting.
Some people simply base their definition on looks - they think bears are older, bigger and hairier than other gay men - but that misunderstands how the bear movement started back at the end of the 1980s. It's OK to be different. You don't have to be like everyone else to fit in.
What Other Events Are There For Bears In London?
If you're looking for small, friendly social groups then try these.
London Bears Movie Club meets once a month for a cinema trip.
Bears' Ice Skating Group meets periodically for ice skating.
Lines & Bears for line dancing.
BearHug the original London bears' social group.
If you're looking for the big commercial venues on the bear scene:
What About Bear Bars And Clubs?
The Kings Arms - the bear pub in Poland Street.
XXL is a large dance club in Southwark
Tonker in Vauxhall.
Are The Bears Friendly?
Definitely. Bowling Bears events are fairly small - the most we have had at one occasion is 24, but 12 is more usual. This means that everyone gets a chance to talk to everyone.
There are new faces every time and you would probably not be the only newcomer. Some come nearly every month some more occasionally and so there are new men to meet every time.
What's The Connection With BearHug? Is This A BearHug Event?
Adam joined BearHug the month after the club was founded in 1993 and has been running Bowling bears single-handed since 2000. However, in 2011 he decided not to renew his membership of the club.
Since Adam is no longer a member of BearHug then Bowling Bears isn't really a BearHug event anymore although BearHug are kind enough to allow Adam to publicise the event on their website.
Bowling Bears continues to be popular, particularly now that it has returned to Queens Ice & Bowl and the evenings flow on to the pub and dinner.